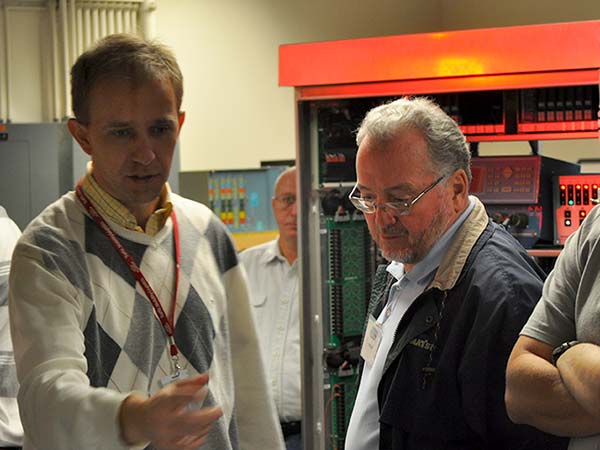 TSA Instructors
Airton G. Kohls, Ph.D.
CTR signal lab
Dr. Kohls is a Research Associate at the University of Tennessee's Center for Transportation Research. He holds B.S., M.S. and Ph.D. degrees in Civil Engineering from the University of Tennessee. He has 10 years practical experience in Traffic Engineering with both public and private agencies. Dr. Kohls has served as an Adjunct Assistant Professor with the University of Tennessee Department of Civil Engineering, teaching Traffic Engineering Operations.
Bill D. Medley
Mr. Medley is the Vice-President of Progression Electric, a provider of traffic signal installation and maintenance in East Tennessee. He has over thirty years of experience as a traffic signal technician and currently is a project manager responsible for new traffic signal installations, maintenance, and modernization projects. Mr. Medley is a graduate from Tennessee Technological University and is a specialist in trouble-shooting problems with traffic signal equipment and systems.
---
Contact Traffic Signal Academy
865.974.0298 • 1.800.252.7623
FAX 865.974.3889
309 Conference Center Building
Knoxville, Tennessee 37996-4133
Email: AKOHLS@UTK.EDU
---