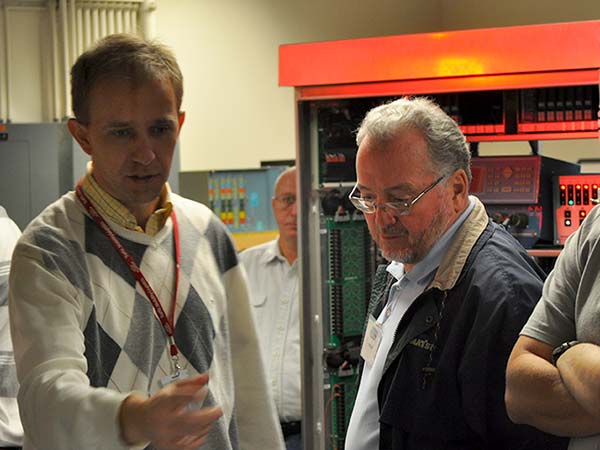 TSA Instructors
Airton G. Kohls, Ph.D.
CTR signal lab
Dr. Kohls is a Research Associate at the University of Tennessee's Center for Transportation Research. He holds B.S., M.S. and Ph.D. degrees in Civil Engineering from the University of Tennessee. He has 10 years practical experience in Traffic Engineering with both public and private agencies. Dr. Kohls has served as an Adjunct Assistant Professor with the University of Tennessee Department of Civil Engineering, teaching Traffic Engineering Operations.
Jon van Eek
Mr. van Eek has over thirty years of experience in the traffic signal industry. He completed his apprenticeship through IBEW LU 440 in Riverside, CA. After moving to Tennessee, he was hired in 1996 by the City of Oak Ridge as a Traffic Signal Technician and also worked for the City of Oak Ridge Power Utilization Program for 25 years. Mr. van Eek was responsible for overseeing grant projects by the Department of Transportation to upgrade the City of Oak Ridge traffic signals. He also coordinated the electrical program for numerous city events and supervised emergency power restoration for storms for over 20 years. In his free time Jon enjoys kayaking, birding, traveling and cooking. He has one son who teaches advanced math for the Oak Ridge school system.
---
Contact Traffic Signal Academy
865.974.0298 • 1.800.252.7623
FAX 865.974.3889
309 Conference Center Building
Knoxville, Tennessee 37996-4133
Email: AKOHLS@UTK.EDU
---